Playful. We don't hear that word often enough in connection to photography. But it's summertime (at least in the northern hemisphere) and that means it's time to relax and play. German photographer Jan von Holleben's most recent series "Dreams of Flying" is unabashedly playful.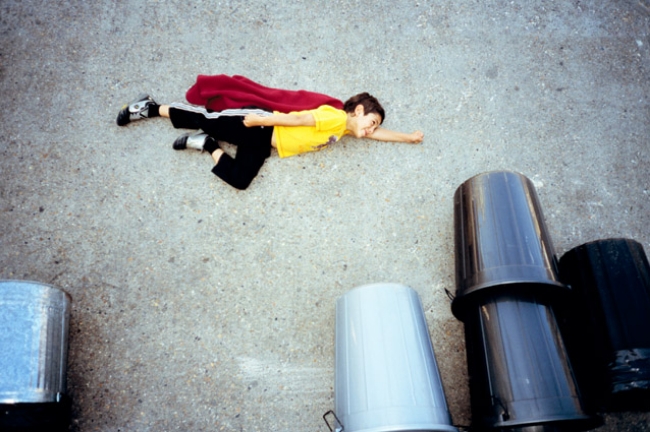 Von Hollenben was born in Germany in 1977, in what he describes as "an alternative commune". His father was a cinematographer, his mother a child therapist. He's incorporated both professions into his work. His mother gave him a camera when he was 13 years old and told him to play with it. And he did. He eventually studied teaching children with disabilities at a college in Freiburg, then moved to England and earned a degree in Theory and History of Photography at the Surrey Institute of Art and Design.
Von Holleben has described himself as a stage director as much as a photographer.
"A snapshot always says 'I am a photograph.' It's contrived, and you see the flash; you can actually imagine there somebody behind the camera. If you have a huge studio shot, you always forget that there is a photographer, or that there are twenty people around you. My photography is very contrived anyway, so I am playing with that."
"So I am playing with that." The notion of 'play' is the central theme of his "Dreams of Flying" series. In concept, the series is uncomplicated: he gets children to create an idea that revolves around moving through the air. Von Holleben then orchestrates that scene with props and executes it by having the children lie on the ground in attitudes that suggest flight.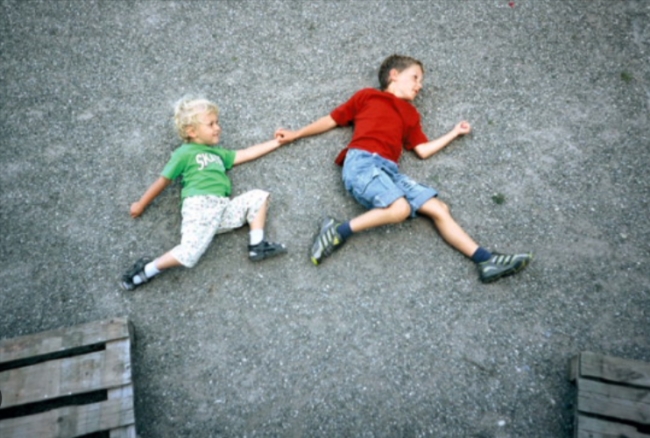 On the surface, his work is simple, colorful, joyful, and above all, playful. But there's a serious undercurrent. He has described his work as focusing on homo ludens–humans who play. Play is usually considered a frivolous activity, but it's incredibly important in human development. It's a critical component in both physical and cognitive development, not to mention the development of social skills. Play teaches us how to be human.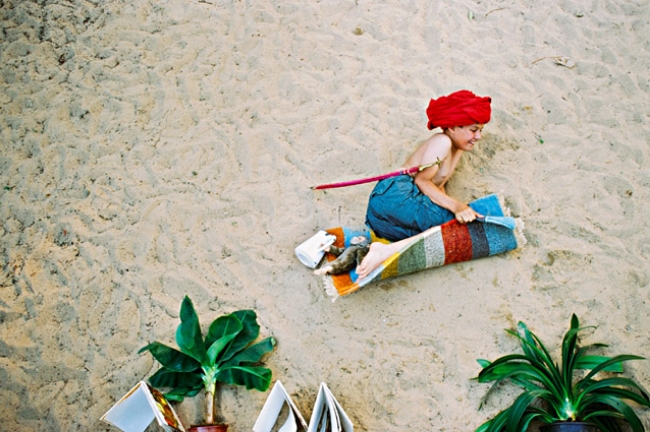 But despite the serious theoretical underpinnings of his photography, von Hollenben's work isn't the least bit didactic. It's joyous and bright, relaxed and cheerfully unsophisticated. Best of all, it's not easily accessible to kids and adults alike. His photography isn't just happy, it's happy-making.