Because the World Cup, the premier sports event in the world, is now underway, I thought it would be worthwhile to examine the work of Walter Iooss, because he is probably the premier sports photographer in the world.
Although Iooss was born in the small town of Temple, Texas, his family relocated to East Orange, New Jersey in 1948, when he was five years old. His father, an avid sports fan, gave him a camera for his 16th birthday. Appropriately, the very first roll of film he shot with his new camera was at a football game.
It's important to remember that in 1959, when Iooss shot that first roll of film, sports photographers were mostly employed by newspapers. As such, they primarily relied on large, unwieldy 4X5 Speed Grafix cameras. Iooss was shooting with a 35mm camera, which not only allowed him more freedom of movement, but used roll film (rather than photographic plates) and had faster shutter speeds. His early photographs were good enough that Sports Illustrated magazine (which was founded only five years earlier) gave Iooss his first assignment a year later, when he was still only 17 years old. At age 18, he was assigned to cover Roger Maris in his attempt to hit 61 home runs in a single season. He shot his first SI cover photo when he was 19. His work has been featured on the cover more than three hundred times in the intervening years.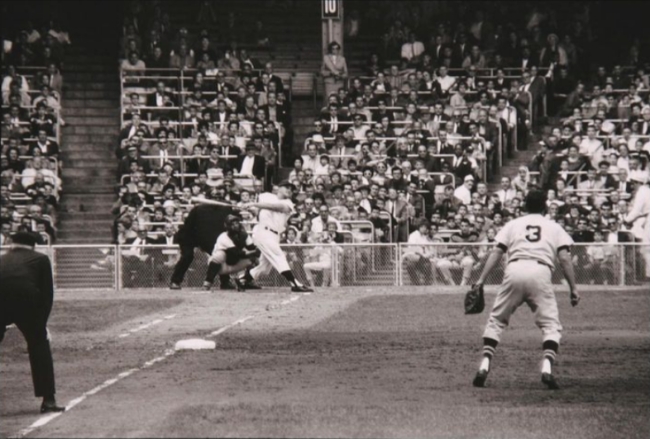 His success as a sports photographer depended on his uncanny ability to anticipate what would happen in any particular sport–to be in the right position at the right time to capture an exciting moment, even when other photographers chose otherwise. One of his rival sports photographers, Neil Leifer, said this about Iooss:
"I've seen Walter be at the wrong place and get the right picture and I've seen him be at the right place with the wrong camera and still get the right picture."
The skills and instincts that made him an excellent sports photographer also translated well into music photography. From 1968 to 1972–revolutionary years in the music industry–Iooss was the house photographer for Atlantic Records. He photographed rock stars like Janis Joplin and Jimi Hendrix.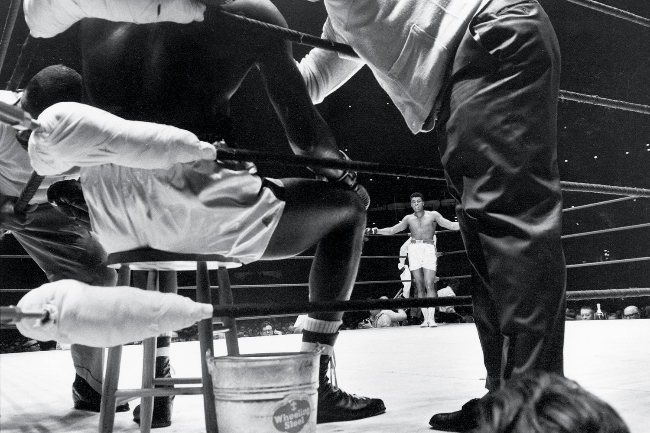 When Iooss returned to sports photography, his style had expanded. He continued to shoot action sports, but he also began shooting portraits of sports figures. He wanted to photograph them as people, and he wanted to make images that were about sports as sports. It wasn't enough to get a shot of, say, Michael Jordan on the basketball court; Iooss wanted to create photos that were a celebration of basketball itself, and of Jordan's unique basketball skills. He shot fewer games and matches, more studio images and more controlled photo-shoots. During this period Iooss also began shooting the models for Sports Illustrated's swimsuit issue.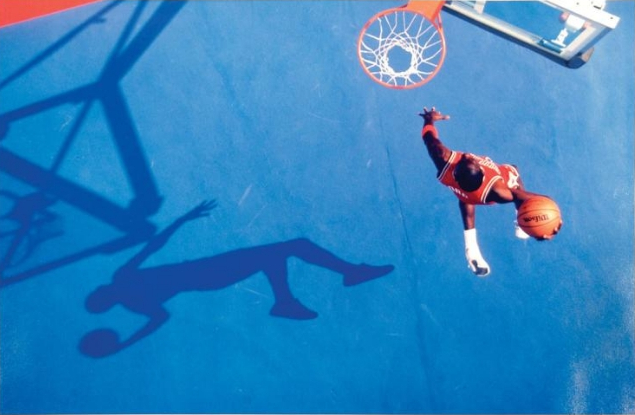 The photo above is a perfect illustration of the change in his style. Iooss was hired to photograph Michael Jordan dunking a basketball. Iooss wanted something iconic. He had a parking lot painted–half in red (if Jordan wore his white uniform for the shoot), half in blue (if he wore the red). He had a basketball hoop on wheels shipped in so it could be moved into the right position. They determined the shadows would be best between 2pm and 3pm. And finally, Iooss hired a cherrypicker so he could shoot the photo overhead. The result is one of the most memorable sports photographs ever.
Lately, though, it appears Iooss is returning to his roots. Although he continues to shoot sports events and sports icons and swimsuit models, he's also turning his eye to the most pure aspect of sports: kids. Poor kids in out of the way places, kids who love sports simply because of the sheer joy to be found in playing games. Kids like these he found on the street in Havana, Cuba in 1999.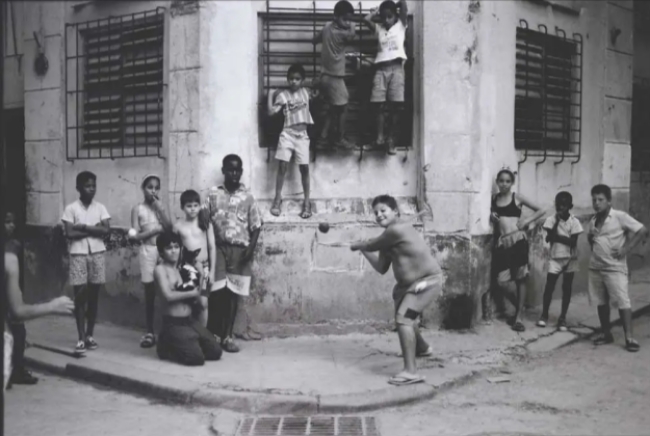 In a recent interview, Iooss spoke of these kids and the places he's found them. He said, "These are places where you find what is left of sports—without the commercialization. After all, the fantasy of sports lies in a child's heart and mind."
Walter Iooss wasn't much older than these kids when he started shooting photographs. It seems a fitting way to begin to close out his career. These kids are playing sports for the purity of it, for the sheer physical and emotional joy of it. And that, it seems to me, is also why Iooss became a photographer. And that sentiment perfectly describes what's going on behind the eyes of every child in the world as they watch the World Cup.