Sir Cecil Walter Hardy Beaton was born in Hampstead, London, on January 14, 1904. His father was a very prosperous timber merchant, his mother was the daughter of a blacksmith. Like so many children of that era born into nouveau riche families, Beaton found it hard to reconcile himself with the reality that he came from a family of merchants only one generation removed from laborers. He began keeping a diary at an early age; in it he wrote "Even in my dreams I long to make Mummie a society lady and not a housewife."
Beaton's dreams were important to him. As a child he was enamored with the concept of glamour and fashion and idolized Lily Elsie, a turn-of-the-century star the music hall who was enormously popular. He apparently felt a visceral connection to the elegant actress. Perhaps because there was nothing glittering or captivating about being the child of a timber tycoon.
Beaton's nanny owned a camera–a Kodak 3A–which she taught him how to use. Even at eleven years of age, he took to the camera easily and often had his mother and sisters sit for him. He continued to take photographs (mainly portraits of his family and friends) during his time at preparatory school at St. Cyprian's, and later at Harrow and Cambridge. Periodically he'd send those photographs to the London society magazines which he avidly read. Although he didn't have much success initially, Beaton's early attempts at publication revealed the first glimpses of his flair for self-promotion; he sometimes wrote to those same magazines under false names, recommending the work of a talented new photographer named Beaton.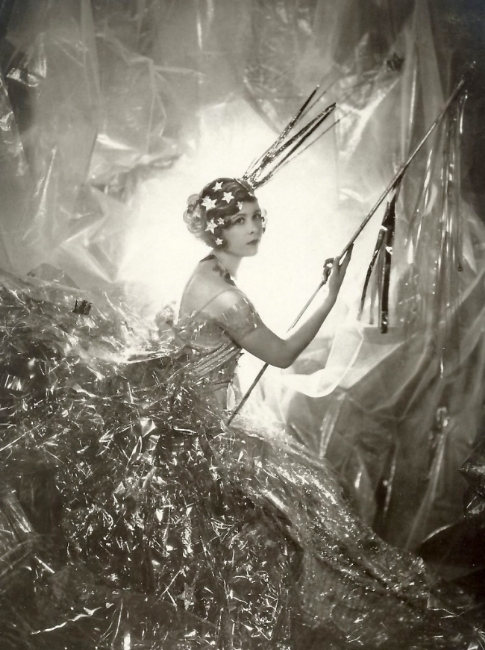 Eventually one of those photographs (a picture of the actor George "Dadie" Rylands dressed as the Duchess of Amalfi standing outside the lavatory of a Cambridge theater) was bought and published by British Vogue. The photograph was, in an odd way, symbolic of Beaton's future career; it was theatrical, it was flamboyant, and it depicted a person who led something of a double life.
At school, Beaton was drawn to the stage, perhaps as much by the costuming as by the acting. He became known for his 'effeminate' behavior; he occasionally wore lipstick and painted his nails. For one student play in which he was cast in a woman's role, Beaton went to London in order to find the right color peppermint pink chiffon for his dress. In his diary he noted that he was "a terrible, terrible homosexualist." He paid far more attention to socializing and to the theater than to his studies, so it wasn't very surprising that he left Cambridge in 1925 without a degree.
His father, uncertain what to do with his son, put him to work as a clerk in his timber company. After eight days, of clerking, Beaton fled to London. There he found employment creating book jackets. In his spare time, he helped design costumes for charity theaters. His main activity, however, was his social life. Beaton's style and personality, as well as the connections he'd made at school, gave him access to the 'bright young things' of London society. He photographed and flattered these social butterflies and a year later he was able to give a small exhibition of portraits. The exhibition was a success and earned him a contract as a staff photographer for Vogue.
His intentionally flattering portrait work (and his enthusiastic employment of the air brush) drew a wide clientele, ranging from socialites to stars of the theater to minor royalty. By the late 1920s and early 1930s, Beaton was traveling to New York to do fashion shoots, and to Hollywood to shoot portraits of movie stars.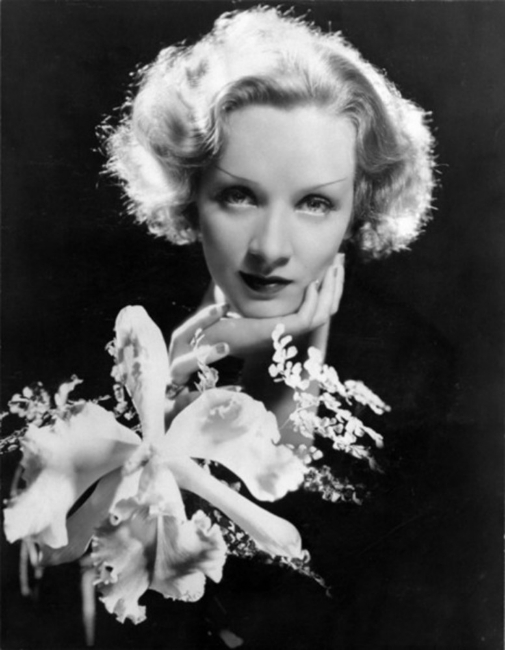 Beaton's success skyrocketed in the years between the two world wars. He moved in all the right circles, he knew all the right people, he was seen in all the right places, and he was living the life he'd dreamed of as a young boy. In those days, Beaton found himself in front of the camera almost as often as he was behind the camera.
Photography, for Beaton, was as much a device for social advancement as it was the instrument of his craft. He wanted to make his subjects look as glamorous as he believed they should be. That, of course, made him popular and much sought after. In 1937, he received the highest honor he could have hoped for. He was named the court photographer to the British Royal Family.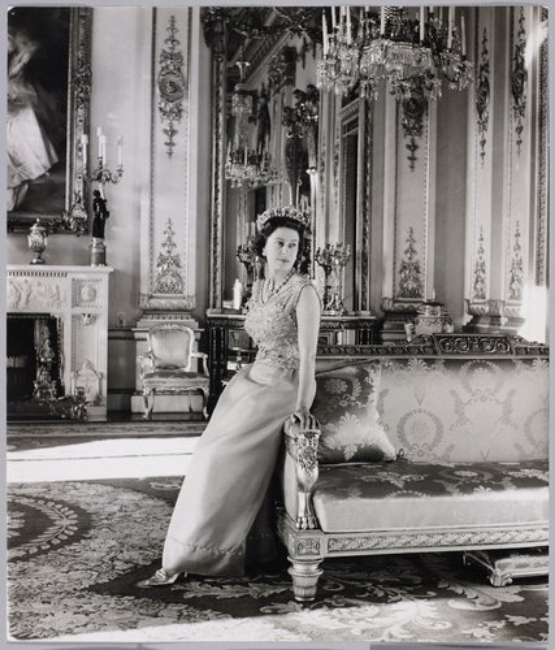 The Second World War, of course, upset everything. Beaton responded by becoming uncharacteristically serious. He worked for a variety of British government and military agencies, not only shooting propaganda photographs to encourage the war effort but documenting the London Blitz. The contrast between his social portraiture and his war photography is stark.
At the end of the war, Beaton happily returned to his first and longest-lasting love. Not photography, but the theatrical stage. He had tried for more than three decades to write a play himself, but without success. He could, however, design costumes and sets. His greatest success came when he won an Oscar for costume design for the film version of My Fair Lady. The outlandish hats and exaggerated dresses set both the stage play and the film apart from other works of that era.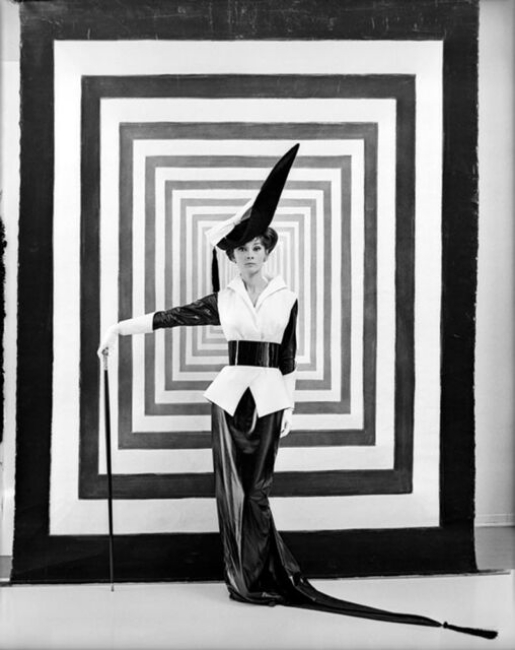 Although he was more interested in the theater, Beaton continued to earn a living with his camera. Even his most creative work, such as the portrait of three of post-war London's glamorous socialites patterned on John Singer Sargent's painting of the Wyndham Sisters, was clearly shot primarily with flattery in mind. Beaton had no desire to present the world as it was; he wanted to show the world as he believed it ought be. His subjects, of course, rarely complained about their adulatory portraits. On one of the rare occasions that one did, Beaton responded by saying her "complaint should be addressed to her creator, who made her, rather than me."
Beaton's preoccupation with surface beauty interfered with his personal life. Although he socialized with the glitterati of his time, he had no successful long term relationship. He had many affairs with members of both sexes, including the actor Gary Cooper, but his only lasting loves rejected him. His love for art collector Peter Watson was never returned. Beaton had somewhat more success with his other great love, Greta Garbo. They even discussed marriage, but Beaton could not overcome his horror at her taste in home décor. She eventually rejected him.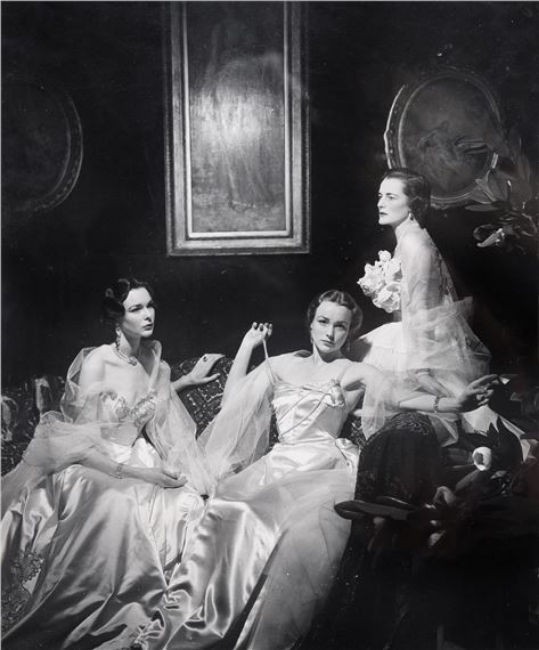 Beaton satisfied himself with social accomplishments. In 1972, at the age of 68, he was honored with a knighthood. Two years later, he suffered a stroke which left him paralyzed on the right side of his body. That disability coupled with his lack of a life partner left him anxious about his future and his financial security. To insure Beaton would be able to live out the rest of his life in the style to which he'd become accustomed, Phillippe Garner of Sotheby's instituted one of the first auctions of collectible photographs–a practice that has since become almost routine.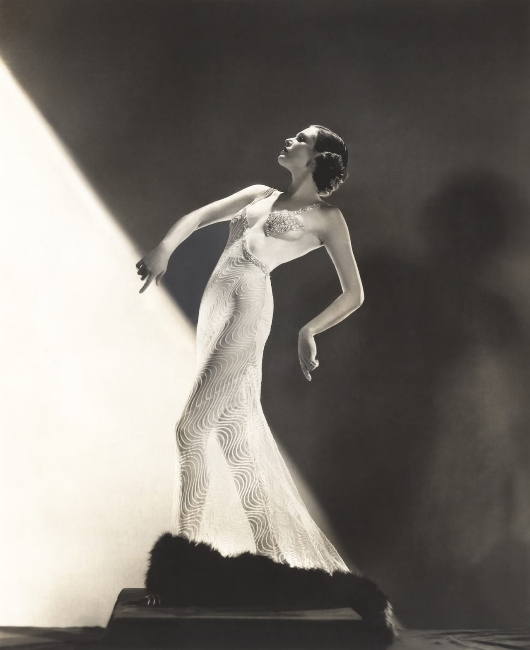 In January of 1980, Cecil Beaton died in his sleep at his home. If his life was largely an invention, it was at least his own invention. If his portraits were less than honest, they at least told lies people wanted to hear. And if he died alone, he didn't die unloved.
In an interview near the end of his life, Beaton spontaneously delivered what perhaps ought to be his epitaph. The interviewer, having listened to several anecdotes about the bright young things Beaton had photographed and socialized with, reminded him that unlike many of his socialite friends, Beaton himself hadn't been born with a silver spoon in his mouth. Beaton readily admitted it, then said "But I managed to put one there."