"Whatever we have done," Henri Cartier-Bresson once said (referring to himself, Robert Capa, and Brassaï), "Kertész did first." That wasn't entirely accurate, but it demonstrates the respect André Kertész elicited from his fellow photographers.
Despite such statements, though, Kertész never felt his work was fully appreciated. He had a career that spanned seventy years, he won numerous international awards, he was the first fine arts photographer ever to have a solo exhibition at a major gallery, his work appeared in almost every major magazine in the U.S. and Europe—and yet he never believed he was given the acclaim he deserved.
That belief was patently false, of course. But it contained an element of truth. Kertész's career as an artist was periodically derailed—sometimes by circumstance, sometimes by bad timing, sometimes by his own pride.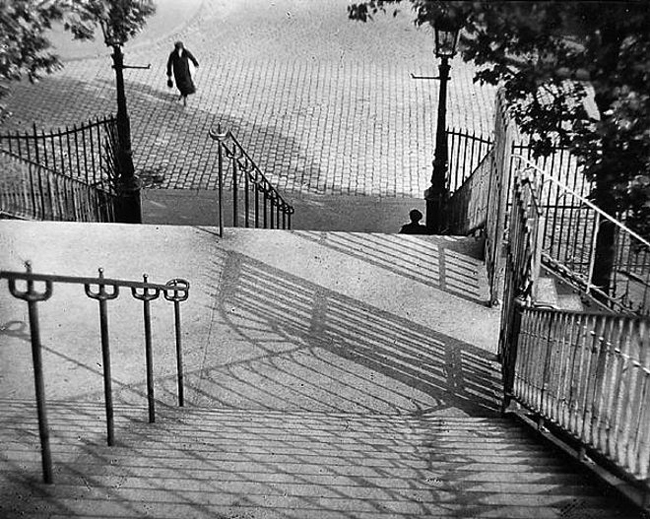 He was born Andor Kertész, in the ancient city of Budapest, on the 2nd day of July, 1894, to a middle class Jewish family. His father was a bookseller, who died from tuberculosis when Kertész was only fourteen. His maternal uncle, a successful stockbroker, took the family under his care. Four years later, after Kertész completed his basic education, his uncle arranged for him to work at the stock exchange as a clerk.
Young Kertész might have done well at the position, but for one thing: at some point he'd become fascinated by the photographs in the monthly illustrated magazines. Kertész used his clerk's earnings to buy a camera. In 1912, buying a camera (and all the accouterments that went with it, including all the equipment for developing and printing pictures from glass plate negatives) was a major investment. Instead of studying the stock market, as his mother and uncle encouraged, Kertész spent his spare time wandering around Budapest with his camera. He later referred to his camera as "a little notebook, a sketchbook. I photographed things that surrounded me—human things, animals, my home, the shadows, peasants, the life around me."
Only two years later, Europe erupted into war. Kertész, a healthy young man, was conscripted into the Austro-Hungarian Army (he took his camera, but most of the photographs from this era were destroyed during the 1919 Hungarian Revolution). Kertész served on the Polish and Russian fronts until 1915, when he was seriously wounded. He remained in military hospitals until the war ended in 1918, at which time he returned to Budapest and the stock exchange.
Like many veterans, Kertész did not re-adapt easily to civilian life. He left the stock exchange and worked briefly as a beekeeper. Then he returned to the stock exchange, then decided to move to Paris and study art and photography. His mother to dissuaded him from moving to Paris, and he returned again to the stock exchange. He left the stock exchange again and tried other agricultural pursuits. All the while, he continued to shoot photographs, some of which were published or won prizes.
In 1925 one of his photographswas chosen for the cover of a major Hungarian news publication. Kertész was 31 years old. On the basis of this victory, he decided once again to move to Paris. This time his mother couldn't stop him.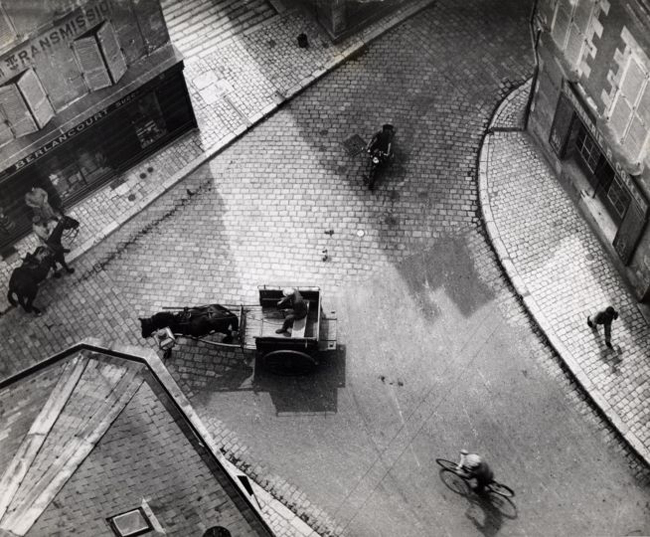 In Paris, Kertész officially changed his name from Andor to André. Like all immigrants, he had to register his presence with the government; he listed his occupation as "photo reporter." And that's what he quickly became. Kertész found freelance work with several important European magazines. He divided his time between commissioned work and his own interests. His personal art photography (much of which he also sold) consisted of doing exactly what he'd done in Budapest: he wandered the streets and photographed whatever he found interesting. He followed much the same practice in his commissioned work.
The commissioned work paid most of the bills, but also allowed him a degree of freedom to be creative. In 1933, for example, Kertész accepted a commission to produce some nude photographs for Le Sourire (The Smile), a risqué men's magazine. Rather than shoot traditional nudes Kertész created something completely unexpected. He used three optically distorted 'funhouse' mirrors and a camera fitted with an early form of 'zoom' lens. The result was a series of 200 photographs, only a few of which were published by the racy Le Sourire. A few more of the series were published by Arts et métiers graphiques, a graphic design journal. The collected images were later published in a book.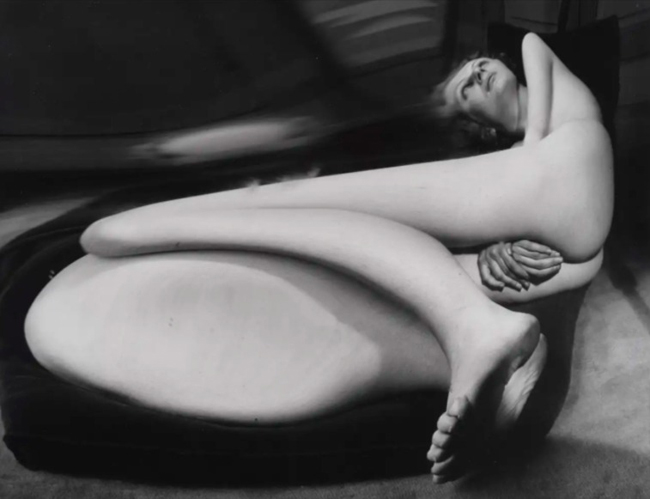 Although he still struggled with the French language, by the early 1930s Kertész was a successful and respected photographer whose work was not only sought after by prominent European magazines, but also hung in galleries (his solo exhibit at the Au Sacre du Printemps gallery was the first time a major gallery devoted an entire show to a single photographer). But another war was looming in Europe, and the news reports were full of stories about new restrictions of the legal, economic, and social rights of Jews across the border in Germany. Although his photography was apolitical, the magazines that had sought his work were devoting more of their coverage to European politics. Kertész found his commissioned work diminishing.
In 1936 he was offered a position at the Keystone Agency in New York City. He accepted and by the autumn of that year Kertész and his wife were living in Manhattan. He spoke relatively little English, but he wasn't concerned; after all, he'd spoken very little French when he moved to Paris and yet he still managed to be a successful photographer in France. Besides, he didn't expect to stay long in the United States.
"I was sure I would be gone for only one year. I thought of it as my sabbatical."
New York City isn't Paris and the United States isn't France. The needs of the Keystone Agency required photography that was primarily done in the studio and on a schedule—nothing at all like his usual process of wandering around and photographing whatever he found interesting. Kertész, for all his success in Europe, wasn't very good at studio photography. It's impossible to say whether that was because he felt constrained by the studio or because he was self-taught and had no experience in that field.
That blow to his ego was compounded when Kertész approached Beaumont Newhall, the director of the photographic department at New York's Museum of Modern Art. MoMA was preparing a major photographic exhibit. Aside from a few photos from his Distortions series, none of Kertész's photos were selected for the exhibition. Newhall apparently further offended Kertész by giving an unsolicited critique of his photographs.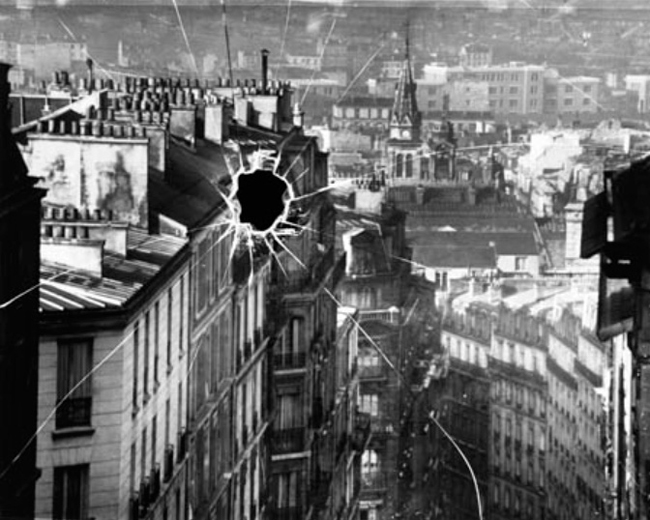 Kertész, frustrated and unhappy, completed his one-year contract with Keystone, only to discover the growing hostilities in Europe made it impossible for he and his wife to return to France. Although American markets weren't responding to his personal artistic photography, Kertész was able to make a living through commercial commissions. He shot photos for Harper's Bazaar, Coronet, and Town and Country among other magazines. He worked briefly for Life magazine, but argued with the editors over the photographs. Kertész became angry with Coronet when none of his work was included in a special issue focusing on their "most memorable photographs." He stopped working for Vogue when his name wasn't listed as one of their "featured photographers."
Kertész felt unappreciated by the U.S. commercial photographic community and rejected by the fine arts photography mavens. His poor English left him feeling alienated and isolated. His need to earn money left him little time to do the sort of photography he wanted to do. And matters only got worse when the U.S. entered World War II. Kertész and his wife were both legally Hungarian citizens; since Hungary was allied with Germany and the other Axis nations, the family Kertész were designated as 'enemy aliens.' In essence, this simply meant they had to register with the local authorities every month and carry an 'enemy alien' card, but it was one more source of frustration and disaffection.
For all intents and purposes, Kertész abandoned photography until 1944, when he and his wife became naturalized U.S. citizens. The following year he published a book of photographs shot in Paris before the war. Day of Paris was a critical success, if not a financial one. In 1946 he agreed to return to commercial photography, signing a long-term contract with House and Garden magazine. The job may have constrained his artistic freedom, but it allowed him to return to Europe—if only to photograph famous houses. It also gave him financial security. Over the next few years, the work Kertész did for the magazine earned him a favorable reputation as a skilled commercial photographer.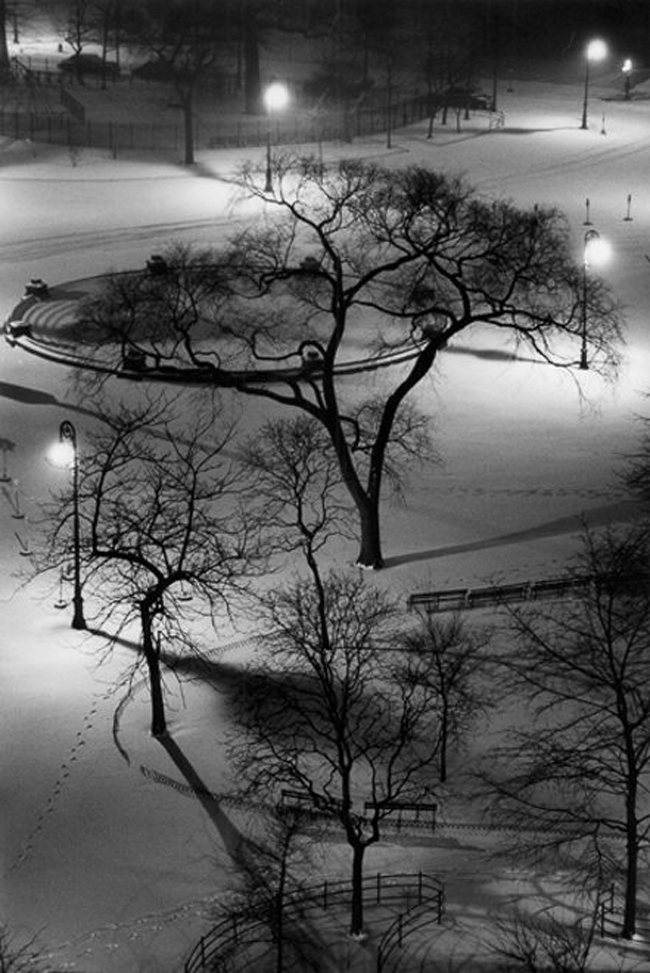 In 1952 Kertész and his wife moved into an apartment near Washington Square Park in Manhattan. There, partly as a result of an invitation from a European magazine to shoot "a few pictures looking out of my window," he began creating a series of photographs that would once again put him on the grid as a fine arts photographer. His photographs of Washington Square Park were similar in spirit to the photographs he'd shot in Paris. Kertész was once again enjoying photography.
Finally, in 1964, Kertész got the recognition he'd wanted from MoMA in New York City when the new curator of the photography department, John Szarkowski exhibited a solo retrospective of his work. The exhibition revived interest in Kertész as a fine arts photographer. His work began to get attention around the world; over the next two decades he had solo shows in most of the major capitols of Europe and Asia, and Kertész often traveled to attend the openings.
There is no agenda to the photographs of André Kertész. No politics, no attempt to explore significant themes, nothing to shock or surprise, no obvious display of technique. For a man whose wounded pride so often caused him problems, there is surprisingly little ego in his photographs. Most remarkable, in my opinion, is that there is very little growth in his work. The photographs Kertész shot near the end of his life in New York City are virtually the same—in technique, in subject matter, and in style—as the photographs he shot as a boy in Budapest.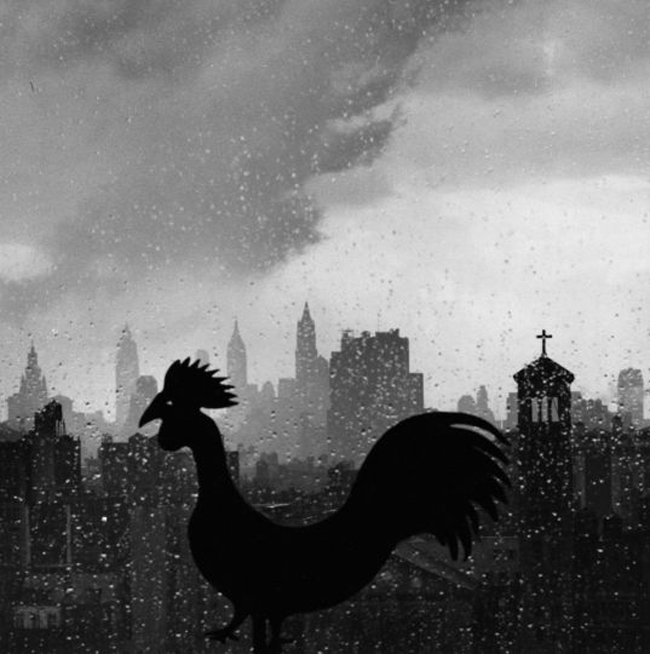 It would be a mistake, though, to see that as a criticism. What makes Kertész's photographs special is they reveal a very personal and gentle curiosity about the moment. Looking at his photographs is like going for a walk with a friend, who occasionally points out things that have attracted his attention—a bit of shadow, a person passing by, an idiosyncratic instant that happens and is then over, usually without any fanfare. He seems to be saying "Look—look at that, isn't that charming?" Or "Isn't that sad" or "isn't that interesting" or "amusing" or "peculiar." But it's the looking that matters, and the sharing of what he's looking at.
As noted early on, Kertész was partially correct when he claimed his photography never received the respect it deserved. Some of that was due to circumstance—two wars disrupted his pursuit of photography as an art, and he was often living in a country where he didn't speak the language. Some if it was due to his personality—as a young man he was too timid to break away from his family, and as he became older he was too quick to see insults and offense. But much of the failure to recognize the artistry of his work, I suspect, is because it's so very still and quiet. Where a lot of fine art photography demands attention from the viewer, the work of André Kertész merely invites it.
It's an invitation I'm always happy to accept.