He's best known as the author of The Call of the Wild and The Sea Wolf, novels which made him rich. He's somewhat less well known as a journalist and social activist—though in his time he worked as a war correspondent for newspapers and magazines, and was well-known as a powerful advocate for unions and a noted socialist lecturer. But he's still virtually unknown as a photographer, despite the fact that he shot remarkable photographs under very trying conditions.
Jack London had one of those improbable lives that read like fiction. He was born in San Francisco in January of 1876. His mother was a music teacher and a spiritualist (she claimed to channel the spirit of a native American chief). It's not entirely certain who is father was, or whether his mother was married to him. What is certain is that he was essentially raised by a woman named Virginia Prentiss, a former slave. Several months after he was born, his mother married a partially disabled Civil War veteran named John London, who adopted the boy.
He attended school until age 13 when he went to work at a local cannery, laboring 12 to 18 hours a day. A couple years later London became an oyster pirate. When his ship was irreparably damaged, he joined the California Fish Patrol and helped catch oyster pirates. For the next several years London worked a variety of jobs—he was a hand on a sealing schooner, a worker in a jute mill, a power plant operator. In 1894, during one of the worst economic depressions in U.S. history, he became a 'tramp' (the term had a radically different connotation in those days). London joined the protest march that became known as 'Coxey's Army' in which hundreds of unemployed workers tramped all the way to Washington, DC to ask for public works jobs.
Three years later, 21 year old Jack London was sleeping in a tent in the Yukon, one of thousands of prospectors drawn to Canada and Alaska by the great Klondike Gold Rush of 1897. Like most of those prospectors, he didn't find any gold. He did, however, find something precious. He met a dog—a St. Bernard/collie mix—owned by the two men from whom he rented tent space. That dog would make him rich.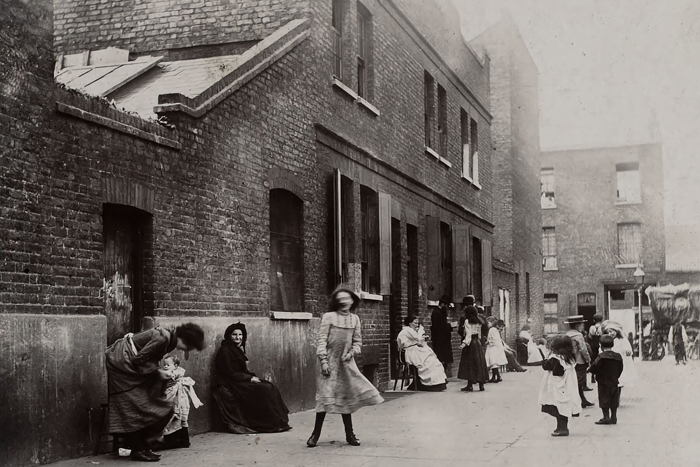 Failing to find gold, London returned to his childhood home of San Francisco. It might seem that London, at that point in his life, had failed at everything he'd tried. That would be a fairly accurate assessment. But when he decided to try his hand at writing, all those experiences, failures or not, provided him with material.
This was the golden age of mass market publishing. Newspapers and magazines grew as quickly as mushrooms (and many disappeared just as rapidly). London wrote fiction and nonfiction—anything he thought he could sell. He set himself a goal—to write a thousand words a day—and by 1900, at the age of 24, Jack London was able to live comfortably on the income he derived from writing.
That year he married Bessie Maddern. It was an odd marriage; both parties "acknowledged publicly that they were not marrying out of love, but from friendship and a belief that they would produce sturdy children." Happily, London's new wife brought more than her womb to the marriage; she also brought a camera and a darkroom—and, more importantly, the knowledge of how to use them.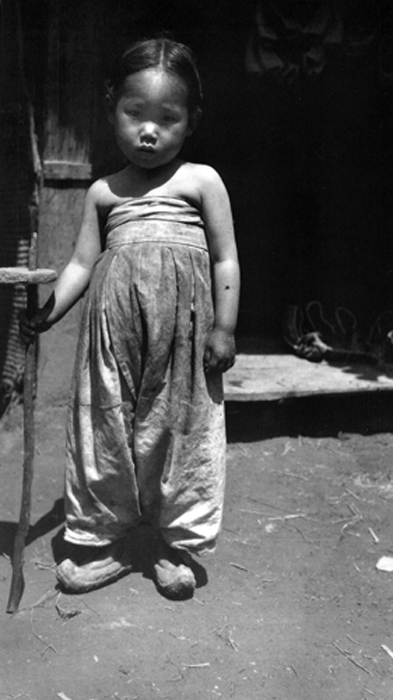 Coincidentally that same year, 1900, Kodak released the 3A Folding Pocket camera which used flexible roll film, allowing the photographer to shoot several consecutive images without having to change film. That camera changed everything. London took to photography with the same verve and passion he did everything else. There were a lot of people who could write, relatively few who could shoot competent photographs, and damned few who could do both. A news reporter who could photograph his own story was a rarity and invaluable.
Fortuitously, London lived in San Francisco, the home of the Hearst Syndicate of newspapers and magazines. Hearst had the money to hire the best writers and reporters, the money to send them anywhere there was a story, and he was willing to spend it. In 1902 he decided to send London to South Africa to report on the end of the Second Boer War. By the time London's ship docked in England, however, the war was already over. With no assignment at hand, London decided to create a story. As a committed socialist, he was familiar with the work of Jacob Riis, the muckraking photographer who documented the slums of Manhattan in 1890. London decided to do the same in London's East End.
He undertook the task with vigor and a passionate commitment. For two months London essentially lived and worked with the slum dwellers—he took the odd jobs available to them, he slept with them in flea-ridden doss houses, he ate with them in the soup kitchens, he walked with them all night when the police rousted them from doorsteps and the parks. And he photographed what he saw. At this point in his life, it must be remembered, London was earning a very comfortable middle class living, bringing in an annual income that was the equivalent of nearly US$75,000 in today's economy. The result was his first nonfiction book, The People of the Abyss, illustrated with his own photographs.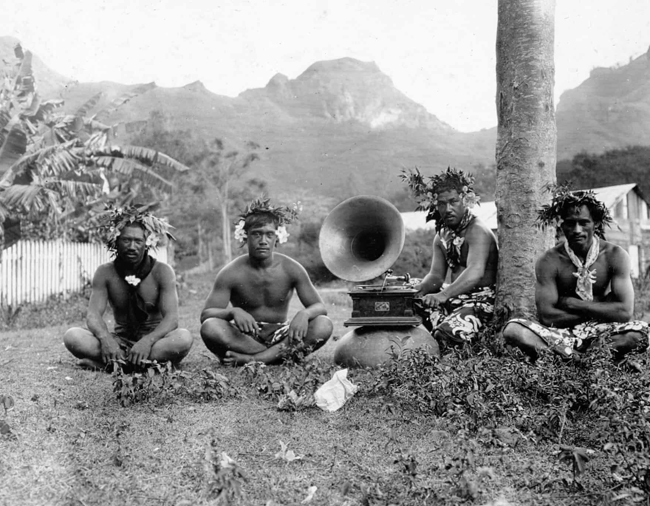 The People of the Abyss was published in 1903, the same year The Call of the Wild was released. That novel, based on the dog London had met while prospecting in the Klondike, lifted him out of the middle class and made him a wealthy man. But the pattern of his life didn't change much. He continued to take assignments from the Hearst Syndicate. If he didn't have a news story to cover, he created adventures for himself.
In 1904 London went to Asia where he covered the Russo-Japanese War—a short but very bloody dispute between the Russian Empire and the Empire of Japan fought entirely in Korea and China. While there he also made portraits of the Korean and Chinese people—mostly the homeless, the elderly, the children, and the civilians who suffered the most as a result of the war. He covered the 1906 San Francisco earthquake and his photographs appeared in many Hearst newspapers throughout the U.S., and his article for Collier's magazine is considered a classic of eyewitness reporting.
A year later he and his second wife, along with a small crew, set sail in the Snark, a 43 foot ketch of his own design. Their plan was to spend seven years circumnavigating the globe. London, it turned out, was a much better writer and photographer than ship designer. Despite the fact the Snark wasn't very seaworthy, despite the fact that they had limited understanding of navigation, despite illness, despite the fact their supplies were spoiled by a leak which allowed seawater to foul their food and fuel, they managed to stay afloat for two years. They visited the Hawaiian Islands, Samoa, Bora Bora, Tahiti, Fiji, the New Hebrides, the Solomons, the Gilbert Islands, ending up exhausted and sick in Australia. London shot hundreds of photographs in those two years, in addition to writing several short stories, a couple of novels and many nonfiction articles.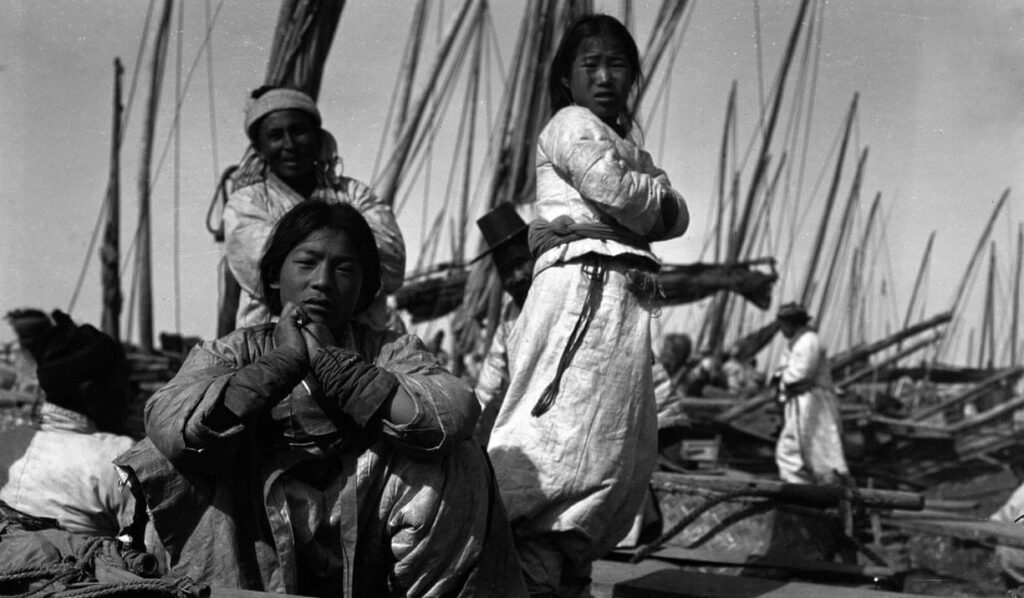 In 1909 London and his wife abandoned the Snark and ended their attempt to sail around the world. They returned to their home near San Francisco (he'd purchased a thousand acre ranch in nearby Sonoma where he attempted to implement a version of Asian agriculture…without success). They weren't deterred from having adventures, though. Over the next five years London and his wife traveled extensively in the US. They also signed up as a crew members on a schooner sailing from Baltimore to Seattle round Cape Horn (one of the most dangerous ocean passages owing to the narrowness of the channel, the icebergs, the treacherous winds, the massive waves and powerful currents). They went together to Vera Cruz to cover the Mexican Revolution. They returned to Hawaii.
In 1916 London died at his ranch—possibly from an overdose of morphine, which he took to relieve the pain from uremia, liver disease, chronic rheumatism, and a host of other physical ailments which were the result of a life lived under harsh conditions, coupled with alcohol abuse. He was forty years old.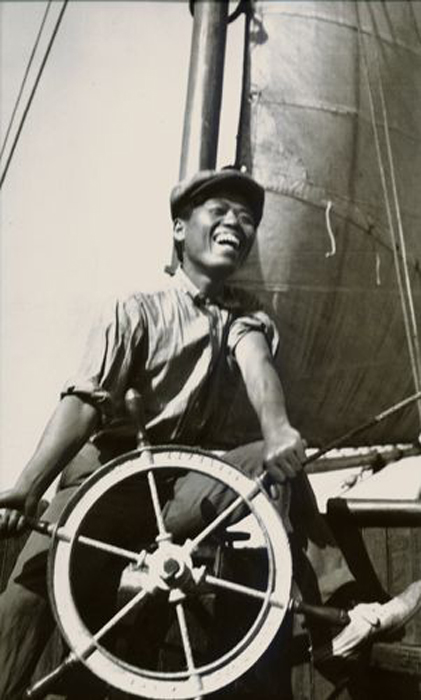 Between 1900 when he first picked up a camera and 1916 when he died, London took more than twelve thousand photographs. In an era when film was expensive (not to mention difficult to obtain in locations like Korea, China, Mexico and the South Pacific) that's a phenomenal body of work. It's also worth remembering the state of photographic technology at the beginning of the 20th century. Roll film had been introduced, but it was still in a primitive state of evolution; the emulsions didn't always accurately produce an accurate translation into black and white. In addition, exposure metering was still rather unsophisticated. Even if a photographer made a technically good exposure, there was no guarantee the film itself would be properly processed. The potential for disaster was immense, especially when the photographs were shot under less than ideal conditions in out of the way locations.
Yet London routinely produced technically excellent photographs, at least by the standard of the time. More importantly, he avoided the trap of turning his photographs into mere historical records or anthropological studies. He referred to his photography as "human documents." He tried to show people in a way that emphasized their humanity rather than their 'exotic' nature. In his slum photos, he showed the poverty and the living conditions, but he also showed the people going about their daily lives. He did the same thing in Asia with the peasants and the refugees, and in Hawaii where he spent several days living in what was then called a leper colony on Molokai, photographing the men and women. He did the same thing in the South Pacific, showing the islanders in their routine activities and not as anthropological types dressed in 'native' costume. During the Mexican Revolution he photographed prisoners in Vera Cruz, many of whom were facing execution for offenses they didn't understand. He also photographed the soldiers who'd put the men in prison—and he treated them both with the same lack of judgment, the same level of humanity. His greatest photographic talent may have been the ability to see his subject as people—as individual human beings, not as specimens to be examined.
The diversity of his photographic subjects, his technical mastery of the camera, his eye for humanity, and his talent for being an unobtrusive observer—these qualities would make any modern photojournalist rightly famous. It says a great deal about how extraordinary the life of Jack London was that his photography is seen as one of the less remarkable things about him.